CIAK STARTER MOTO – TRADITIONAL AND TESTED TECHNOLOGY
Best-selling and most frequently chosen moto battery is CIAK STARTER MOTO. It is a traditional product with tested liquid electrolyte technology, also known as – battery requiring maintenance. It is the holder of reliability epithet and ideal energy supplier at any moment and in any situation. It is tested in the most extreme conditions, used in various vehicles of the type and it consistently delivers remarkable strength. CIAK STARTER MOTO batteries have 33 models and you can be sure that among them is the one that will completely satisfy your needs for this type of alternative energy source, for your motorcycle, as well as for the scooter, ATV or any other similar vehicle.

---
---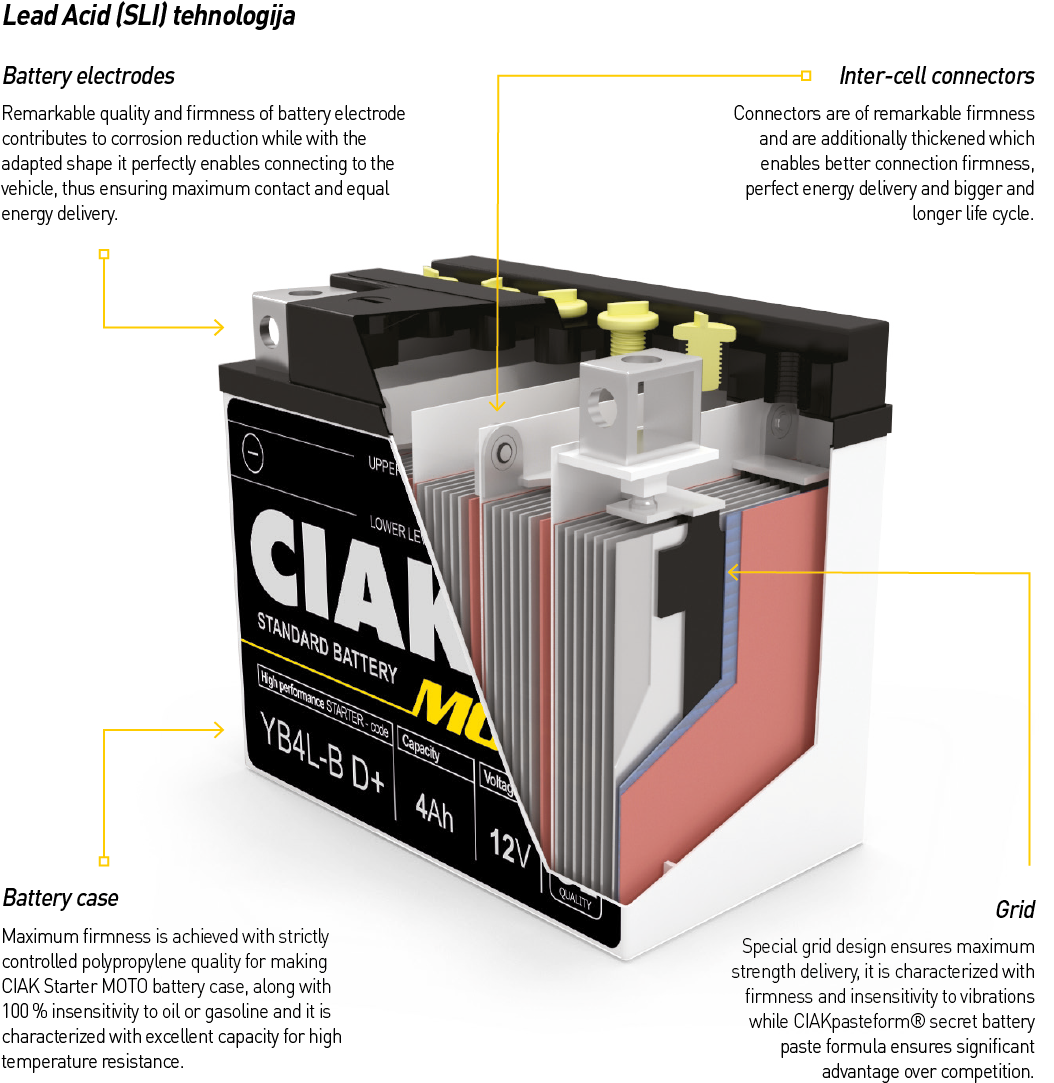 CHARGING CIAK STARTER MOTO BATTERY REQUIRING MAINTENANCE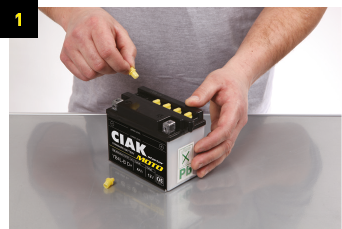 Remove the caps
It is necessary to remove all caps from the battery lid by screwing or with a simple pull – you have to keep them for later use.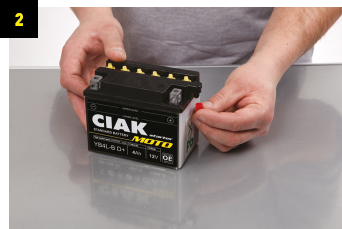 Remove the valve lid
Remove the outlet valve lid before charging with electrolyte.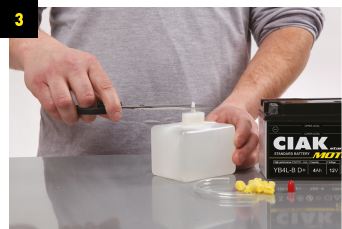 Prepare bottle with acid
Cut out the top of the nozzle and be careful so that you keep part of the nozzle body (cca 10 mm) in order to put the charging tube on it.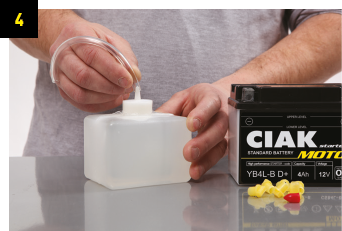 Place the tube on the nozzle
Push the tube to the maximum on the remaining part of the nozzle so that the electrolyte would not leak on the sides during charging.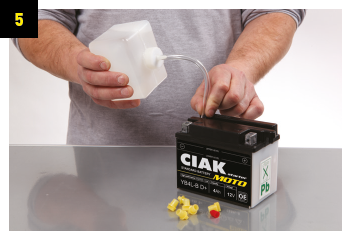 Charge the battery with electrolyte
Carefully pour electrolyte into every chamber of the battery and pay attention that they are equally full up to the "max" marker found on the sticker.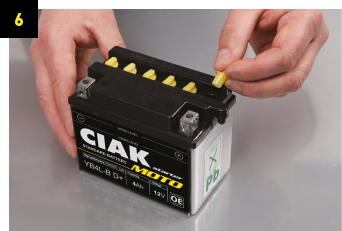 Place the caps
Put back original battery caps in each opening at the same time attending that every cap is pushed in the opening to the maximum in order to prevent electrolyte leakage.