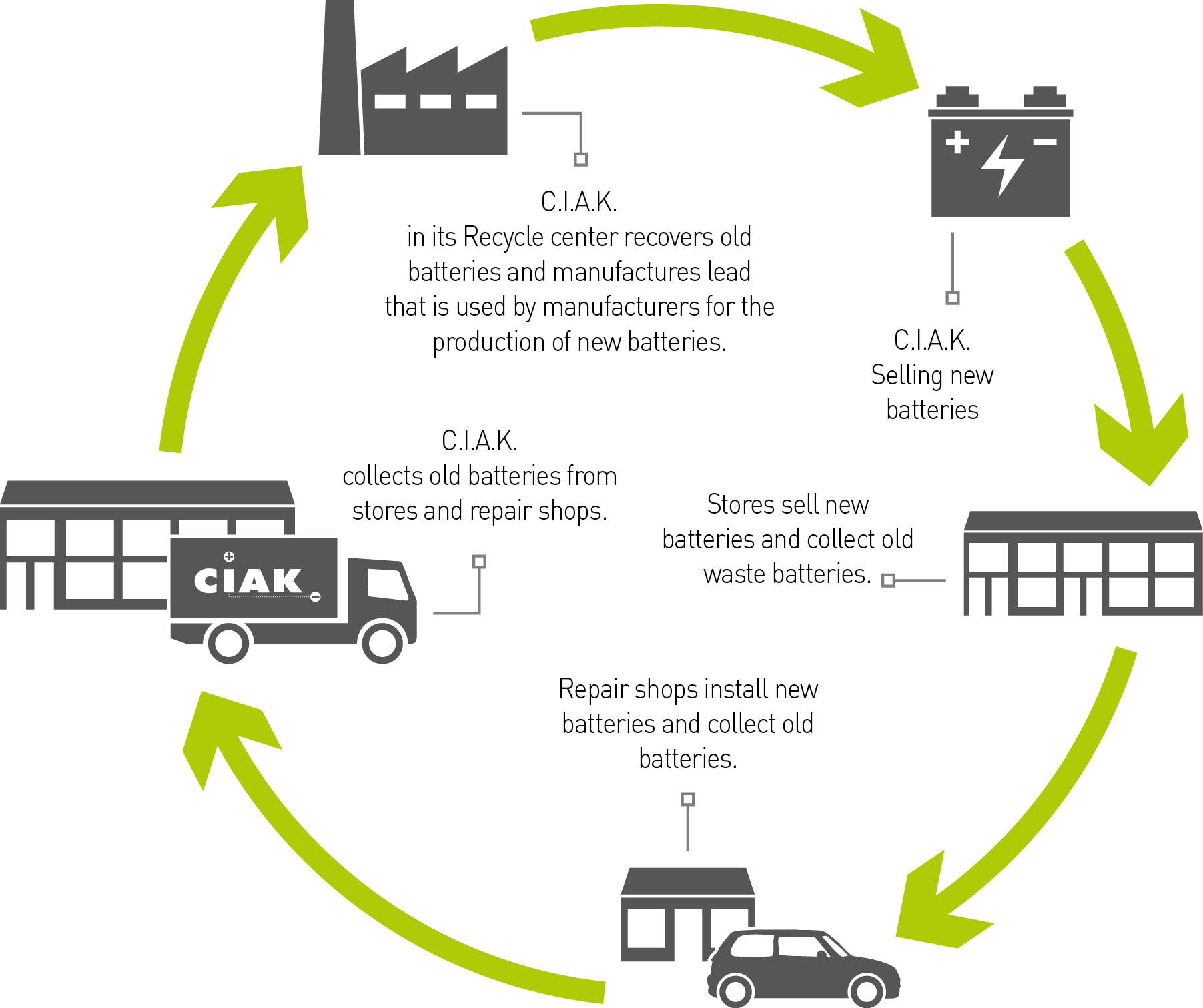 CIAK ECO CYCLE
Company C.I.A.K. as the ecological leader for 20 years now, collects, recycles and recovers old batteries. It is the only company that, in its process of working with batteries, has a complete procedure, from selling new batteries and collecting old waste batteries to recycling them and producing lead. Greatest companies in the world use newly manufactured lead in production of new batteries.
We started with our first activities in 1995 with organized collection of old batteries and their treatment, followed by extension of activities to all hazardous/non-hazardous waste, as well as on all other activities related to environmental protection.
CIAK d.o.o. manages around 30 000 tons of hazardous and nonhazardous waste annually and is experienced in managing ALL types and categories of waste. We specially stress out that CIAK d.o.o. possesses premises, equipment and staff for managing over 70 000 tons of waste annually.
Our experience and knowledge guarantees provision of a wide range of service, from consulting in all aspects of environmental protection, remediation and cleanup of industrial plants – contaminated sites, to professional work in environmental protection.
NEW WASTE CENTER IN ZABOK
Center for management of hazardous and non-hazardous waste in Zabok is built
for those purposes and is the only such building in Croatia with all the permits
from the Ministry. There are vehicles on all locations, adequately equipped for logistic procedures with hazardous and nonhazardous waste. Besides infrastructure and logistics, our advantage are our employees with a lot of working experience in this sector, from manipulating waste in the warehouse, administrative tasks and commerce to professional engineers.

In the world of consumption and technological progress, company CIAK is able to follow you as a social and environmental partner of healthy environment. Our activities reflect the needs of the market and our long experience in hazardous and non-hazardous waste management.