CIAK LITHIUM EXTREME – 100% PURE ENERGY
Future has started with the application of Lithium batteries in automotive industry. CIAK immediately responded to the challenge and in cooperation with the biggest manufacturer of lithium batteries in the world it started to develop and produce batteries of the future. Among the pioneers of this sophisticated and very advanced technology CIAK entered the market with the offer of these above average batteries with application on all motorcycles, ATVs, scooters and other vehicles that use this type of batteries.
The basis of this battery is the application of lithium as the holder of energy source. Besides having three times longer life cycle than traditional lead battery, it is that much lighter as well. They are ideal for extreme application in vehicles that participate in races of any kind, for all occasional racing track users, adventurists or those who want to save on the weight, as well as on fuel consumption.
They are also suitable for application in tuned vehicles, modified vehicles (streetfighter, caferacer, custom made) or for everyday motorcycles when the owner wants to, for a longer period of time, forget about the maintenance, recharge and care of the battery when he/she is not using such vehicles.
Installation possibilities for CIAK LITHIUM EXTREME battery are without limitations. It is a pure energy in the 100 % sense of the word and this is the most ideal battery for all types of use. By choosing CIAK LITHIUM EXTREME battery – you have chosen the future.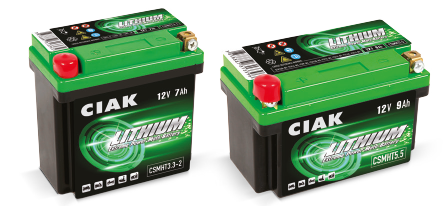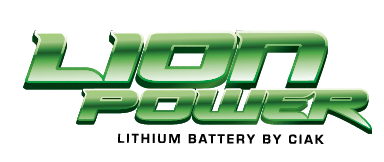 CIAK LITHIUM EXTREME came directly in the offer after testing on the world famous Grand Prix circuits, Circuit of Dakar and Pikes Peak Hill Climb. It has also been used during training for the most extreme race in the world, Isle of Man, where it has proven its exceptional vibration resistance and prolonged life cycle, at the same time enduring the most extreme requirements of modern motorcycles.